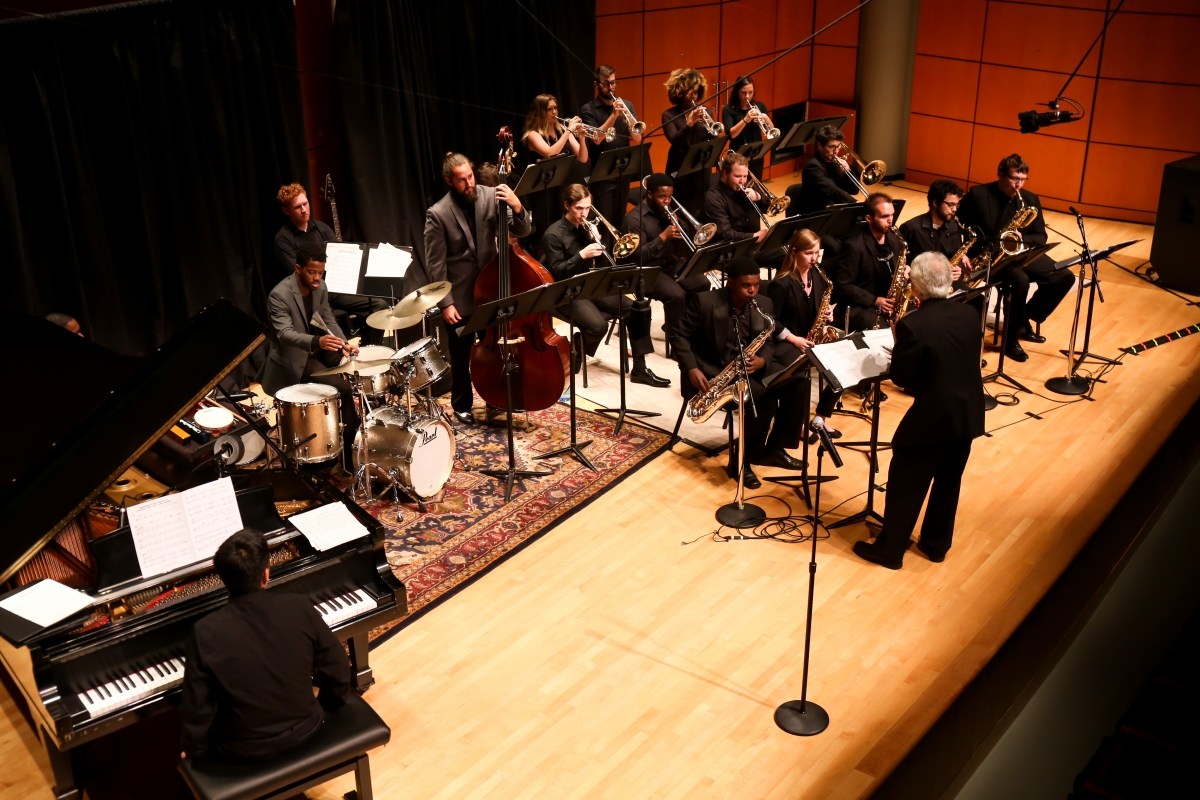 Saxophone/Trumpet/Trombone 
Chromatic scale full range of instrument
Major scales, 3#'s and 3b's, 2 octaves
One memorized 12 Bar Blues in either Bb, or F, plus improvising on the form/chord progression.
Sight-reading from big band arrangement provided by instructor
Guitar 
Chord change sight-reading provided by instructor
Single line sight-reading
Major scales, 2#'s, and 2b's, 2 octaves
Play from memory 12 Bar Blues in either Bb or F, melody and chord sequence
Piano 
Major scales, 2 hands, 3#'s, 3b's, 2 octaves
Sight-read lead sheet provided by instructor, playing chords and melody
One memorized prepared piece, melody and accompanying chords in the style of one of the following: swing, be-bop, ballad, or Latin
Bass 
Chord change sight-reading – walking bass lines
Single line sight-reading
One memorized 12 Bar Blues melody and chord sequence
Major scales, 2 octaves, 2b's, and 2#'s.
Drum Set 
Play 32 bars of time in the following styles: medium swing, sticks and brushes, ¾ meter, sticks and brushes, or any Latin styles. Sight-read big band chart provided by instructor.
Repertoire questions? Email Prof. David D'Angelo.
Admissions questions? Email Music Admissions.