Printer-friendly version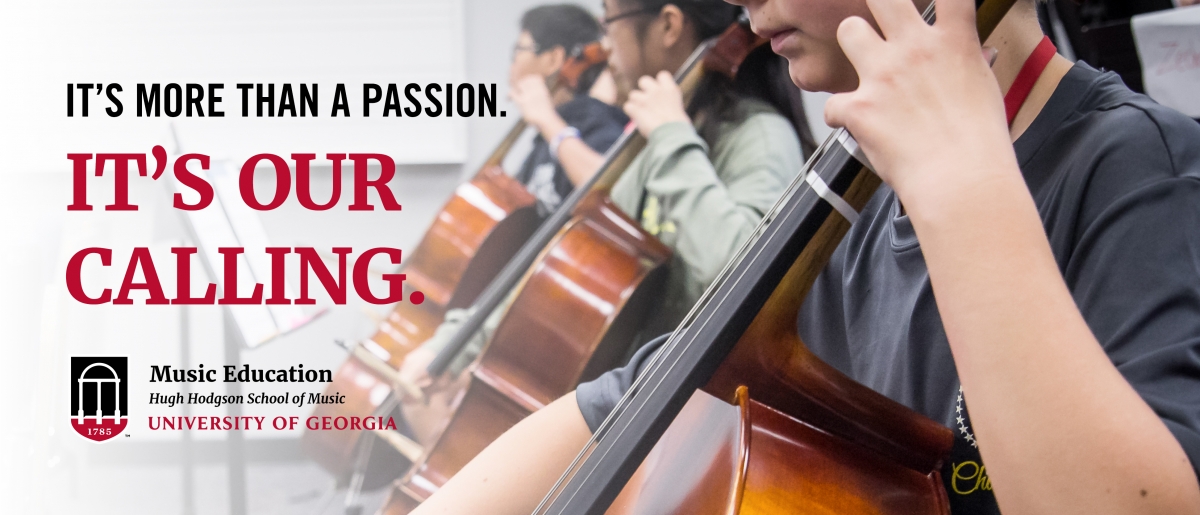 Overview
The Master of Music Education (M.M.Ed.) is designed to enhance both practitioner and research skills. The degree prepares certified teachers to assume professional leadership roles in such activities as curriculum design, mentorship, and teacher research. Completion of the degree leads to Georgia Teacher Certification in music at the T-5 level.
The Master of Music Education degree options include the resident program (regular academic term) and the Online M.M.Ed. program for distance learners. The online M.M.Ed. offers inservice teachers special matriculation plans with two to three full summer sessions and fewer courses during the fall and spring semesters. 
Applicants are required to audition for admission into this program.

Resources