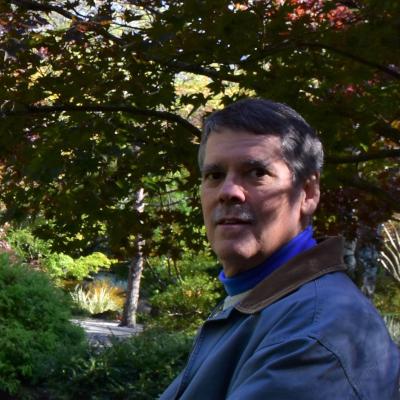 Academic Professional, Sound Recording
PAUL GRIFFITH is an Academic Professional in the Hugh Hodgson School of Music at the University of Georgia in Athens, specializing in Sound Recording and Music Technology. He holds a B.M. from the University of Miami in Music Engineering Technology, and an M.A. from the University of Miami in Arts Presenting & Live Entertainment Management. Prior to his work at the University of Georgia, Mr. Griffith held a number of audio-related positions, including staff recording engineer with DEOrecordings in Wisła, Poland; mastering engineer with PandA Audio in Gdańsk, Poland; and lecturer/research assistant for the Technical University of Gdańsk. Immediately preceding coming to the University of Georgia in 2016, he had been the Director of Recording Services for the University of Miami's Frost School of Music since 1998.
Mr. Griffith's ongoing freelance engineering work has taken him to locations across the United States and Europe. In addition to recording, mixing, editing and/or mastering numerous albums in various genres, he has authored magazine articles, written technical manuals, developed digital audio workstation software, recorded, edited and mixed music for feature films, television and radio, designed recording studio facilities, and provided audio consultation for numerous churches, synagogues, and performance venues.
Groups and artists in recent years which Mr. Griffith has recorded for, include: Hodgson Wind Ensemble, Fuego Quartet, Liza Stepanova, Jose Lopez, Hodgson Singers, Georgia State University Singers, Rote Hund, Rachel Currea, Key Chorale, Thornton Chamber Singers (USC), Thomas Sleeper, Jo-Michael Scheibe, Frost Symphony Orchestra, The Miami Saxophone Quartet, Frost Wind Ensemble, Frost Opera Theater, Shelly Berg, Tian Ying, Frost Concert Jazz Band, Pipe Dreams, and many others.
Mr. Griffith is a member of the Audio Engineering Society, and a voting member of the Recording Academy.