Printer-friendly version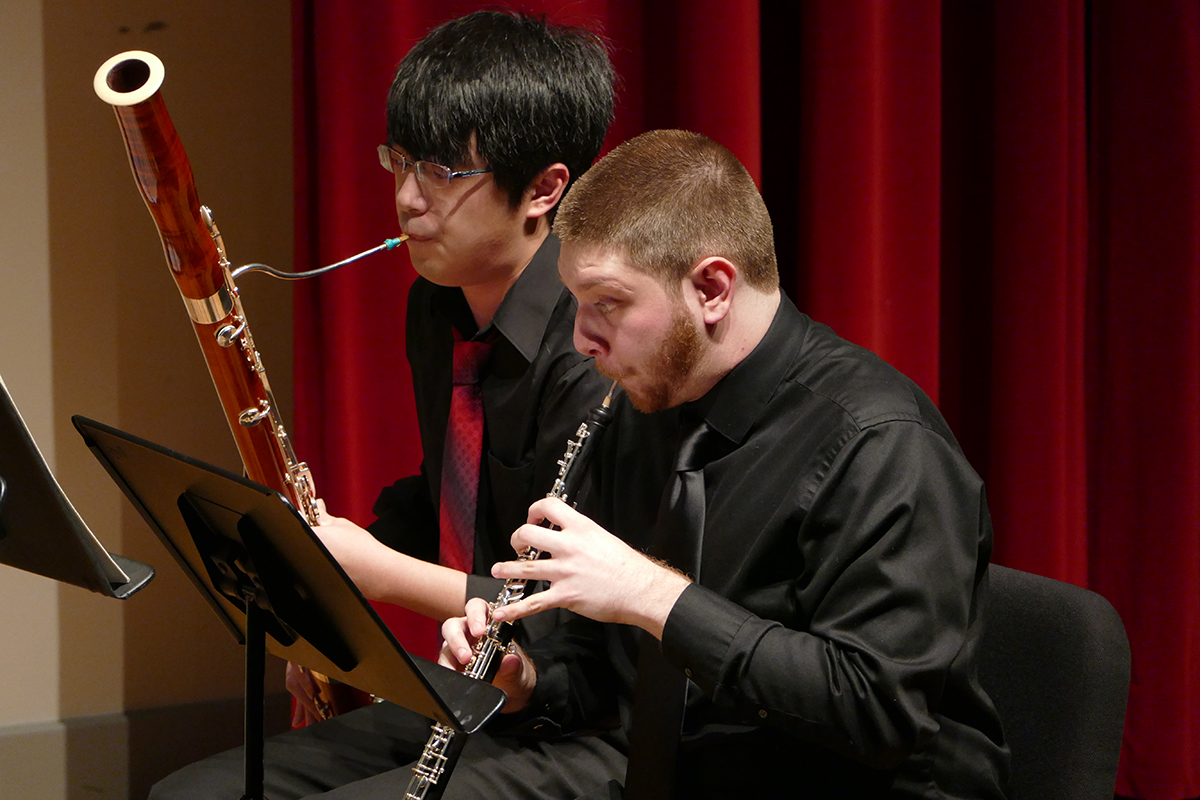 Pre-Screening
Pre-screening is required for all graduate applicants on Flute, Clarinet, Saxophone, and Multiple Woodwinds. There is NO prescreening required for Oboe or Bassoon.
Applications to these programs must be submitted by the priority deadline of December 1st. 
Pre-screening materials will be submitted online using DecisionDesk. Please see below for specific details.
Auditions
Graduate woodwind audition dates:
Thursday, January 12, 2017
Saturday, January 21, 2017
Saturday, February 18, 2017
All applicants in flute, clarinet, saxophone, and multiple woodwinds must wait for an invitation to audition after submitting pre-screening materials.
 For clarification and further information, please contact the appropriate applied faculty:
Connie Frigo, Saxophone
Anglea Jones-Reus, Flute
D. Ray McClellan, Clarinet
Reid Messich, Oboe
Amy Pollard, Bassoon
Questions about the program in Multiple Woodwinds should be directed to the area chair, Connie Frigo.