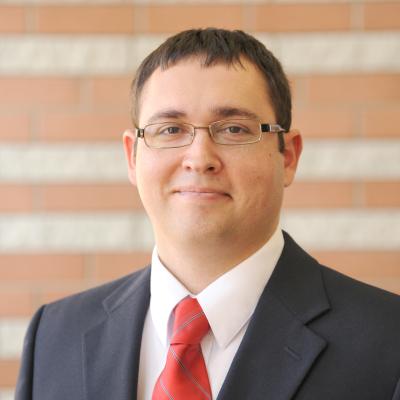 William Marlow is currently Recording Engineer and Building Manager at the Hugh Hodgson School of Music. As Building Manager, he aids in the daily operations of the HHSOM helping to provide the best educational environment for students, staff, and faculty.
As a recording engineer, he is one of two recording engineers responsible for recording all student, faculty, and guest artist recitals and recording sessions at the Hugh Hodgson School of Music. In addition, he has recorded internationally renowned performing artists for broadcast on American Public Media's Performance Today and for broadcast on BBC Radio 3 in Europe and Worldwide. He has also recorded or edited performances/recording sessions for album release from UGA faculty artists and student groups varying from the Athens Guitar Trio to the University of Georgia Redcoat Marching Band.  Albums recorded by Mr. Marlow have been released on labels such as Centaur, Art Classics, Phoenix USA, and Albany Records.
Prior to his position here at UGA, he was a student receiving his B.M. and M.M. in Music Education both from the University of Georgia. He also serves as Faculty Advisor for the award-winning Epsilon Lambda Chapter of Phi Mu Alpha Sinfonia Fraternity here at UGA.