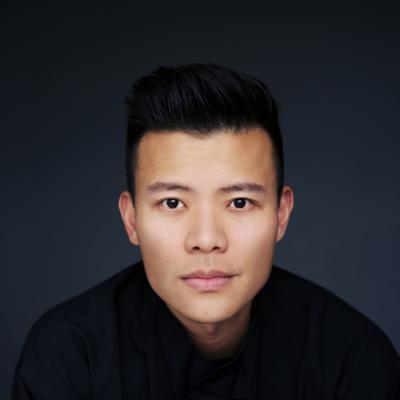 Assistant Professor of Piano
Contact Info
Described as "stylish and articulate" in the New York Times and having "superstar qualities" by Le Libre, pianist David Fung regularly appears with the world's premier ensembles including the Albany Symphony, Cleveland Orchestra, the Israel Philharmonic Orchestra, the Los Angeles Chamber Orchestra, the National Orchestra of Belgium, the National Taiwan Symphony Orchestra, the New Japan Philharmonic Orchestra, Orpheus Chamber Orchestra, the Saint Paul Chamber Orchestra, the San Diego Symphony Orchestra, the San Francisco Symphony, and with the major orchestras in Australia, including the Melbourne, Queensland, and Sydney Symphony Orchestras.  In 2016, Mr. Fung's highly acclaimed debut with the Cleveland Orchestra at the Blossom Music Festival was "everything you could wish for" (Cleveland Classical).
Mr. Fung frequently appears at such venues as Lincoln Center, the Kennedy Center, Carnegie Hall, Walt Disney Concert Hall, Wigmore Hall, the Queen's Hall, the Zürich Tonhalle, the Gewandhaus, the Palais des Beaux-Arts and La Monnaie in Brussels, the Louvre Museum, and the major halls in Asia including the Beijing Concert Hall, Beijing Olympic Stadium, Shanghai Oriental Art Center, National Concert Hall in Taiwan, Hong Kong City Hall, Guangzhou Opera House, and the Tianjin Grand Theater.  He is a guest of major festivals including Aspen, Blossom, Caramoor, Hong Kong Arts Festival, Ravinia, Sun Valley, Tippet Rise, and the Edinburgh International Festival, where the Edinburgh Guide described Mr. Fung as being "impossibly virtuosic, prodigiously talented... and who probably does ten more impossible things daily before breakfast."
Mr. Fung's debut album by Yarlung Records linked the virtuosity in the piano music of Liszt and Ravel: Liszt's Sonata in B minor and Les jeux d'eau à la villa d'Este, with Ravel's Jeux d'Eau and La Valse.  His second album, Evening Conversations, featured a solo recital of intimate works by composers ranging from Mozart to Tan Dun.  Evening Conversations was praised as "an overall favorite" piano recital album by James Harrington in the American Record Guide and was named one of the Top 10 Recordings of 2011 by Linn Records.  Mr. Fung begins recording the complete Mozart Sonatas for Steinway and Sons Spirio in 2017.
An intuitive collaborator, Mr. Fung has shared the stage with renowned musicians, including Chad Hoopes, Caroline Goulding, Julian Rachlin, Johannes Moser, Joshua Roman, Tessa Lark, Geoff Nuttall, Timothy Fain, Ettore Causa, Paul Coletti, Ronald Leonard, and Marcy Rosen, with ensembles such as Orpheus and eighth blackbird, and with members of the Calder, Escher, Mendelssohn, St. Lawrence, and Vermeer Quartets, and Imani Winds.  Mr. Fung recorded an album of chamber works by American Composer Lawrence Dillon with violinist Danielle Belen for Naxos, Dialoghi with 'cellist Elinor Frey for Yarlung Records, and most recently, an album of violin and piano works by Strauss, Schubert, and Avner Dorman with violinist So Jin Kim for Genuin Classics.  In 2017, Mr. Fung recorded works by Schnittke with violinist Francisco Fullana for Orchid Records and Christopher Theofanidis' Piano Quintet with the Argus Quartet.
A proponent of music new and old, Mr. Fung performs harpsichord and fortepiano and was a former member of the Yale Baroque Ensemble, resident at the Yale Collection of Musical Instruments, and regularly commissions and performs works by living composers such as Samuel Carl Adams, QiGang Chen, Louis Chiappetta, Tan Dun, Arvo Pärt, Chris Rogerson, Frederic Rzewski, Eric Tanguy, and Christopher Theofanidis. 
Mr. Fung has given masterclasses around the world at institutions and venues such as Beijing Concert Hall, California State University Northridge, the Colburn School, Conservatorio Niccolò Piccinni di Bari (Italy), Florida State University, Guangzhou Opera House, Hong Kong Academy for Performing Arts, Hong Kong Baptist University, the National Art Gallery of Italy, National Taiwan Normal University, National Taiwan University of the Arts, Palacio de la Cultura y la Comunicación (Mexico), Soochow University (Taiwan), Tainan National University of the Arts, Tianjin Grand Theater, University of Georgia, University of New South Wales (Australia), and Yale School of Music.  Mr. Fung has taught piano and chamber music at Yale University, and has served as Artist-Faculty at the Bari International Music Festival (Italy), Festival de Febrero (Mexico), John Perry Academy Summer Festival, and Piano Week (United Kingdom).  
Mr. Fung garnered international attention as a winner in two of the "top five" international piano competitions (the Queen Elisabeth International Music Competition in Brussels and the Arthur Rubinstein Piano International Masters Competition in Tel Aviv).  In Tel Aviv, he was further distinguished by the Chamber Music and Mozart Prizes, awarded in areas in which Mr. Fung has a particularly passionate interest.  The first piano graduate of the prestigious Colburn Conservatory in Los Angeles, Mr. Fung also studied at the Hannover Hochschule für Musik and the Yale School of Music.  His teachers include Claude Frank, Peter Frankl, John Perry, and Arie Vardi.  Mr. Fung is a Steinway Artist.
Music Areas and Ensembles

Other Musical Interests:

Mr. Fung frequently appears at such venues as Lincoln Center, the Kennedy Center, Carnegie Hall, Walt Disney Concert Hall, Wigmore Hall, the Queen's Hall, the Zürich Tonhalle, the Gewandhaus, the Palais des Beaux-Arts and La Monnaie in Brussels, the Louvre Museum, and the major halls in Asia including the Beijing Concert Hall, Beijing Olympic Stadium, Shanghai Oriental Art Center, National Concert Hall in Taiwan, Hong Kong City Hall, Guangzhou Opera House, and the Tianjin Grand Theater.  He is a guest of major festivals including Aspen, Blossom, Caramoor, Hong Kong Arts Festival, Ravinia, Sun Valley, Tippet Rise, and the Edinburgh International Festival, where the Edinburgh Guide described Mr. Fung as being "impossibly virtuosic, prodigiously talented... and who probably does ten more impossible things daily before breakfast."