Printer-friendly version
Bachelor of Music with majors in: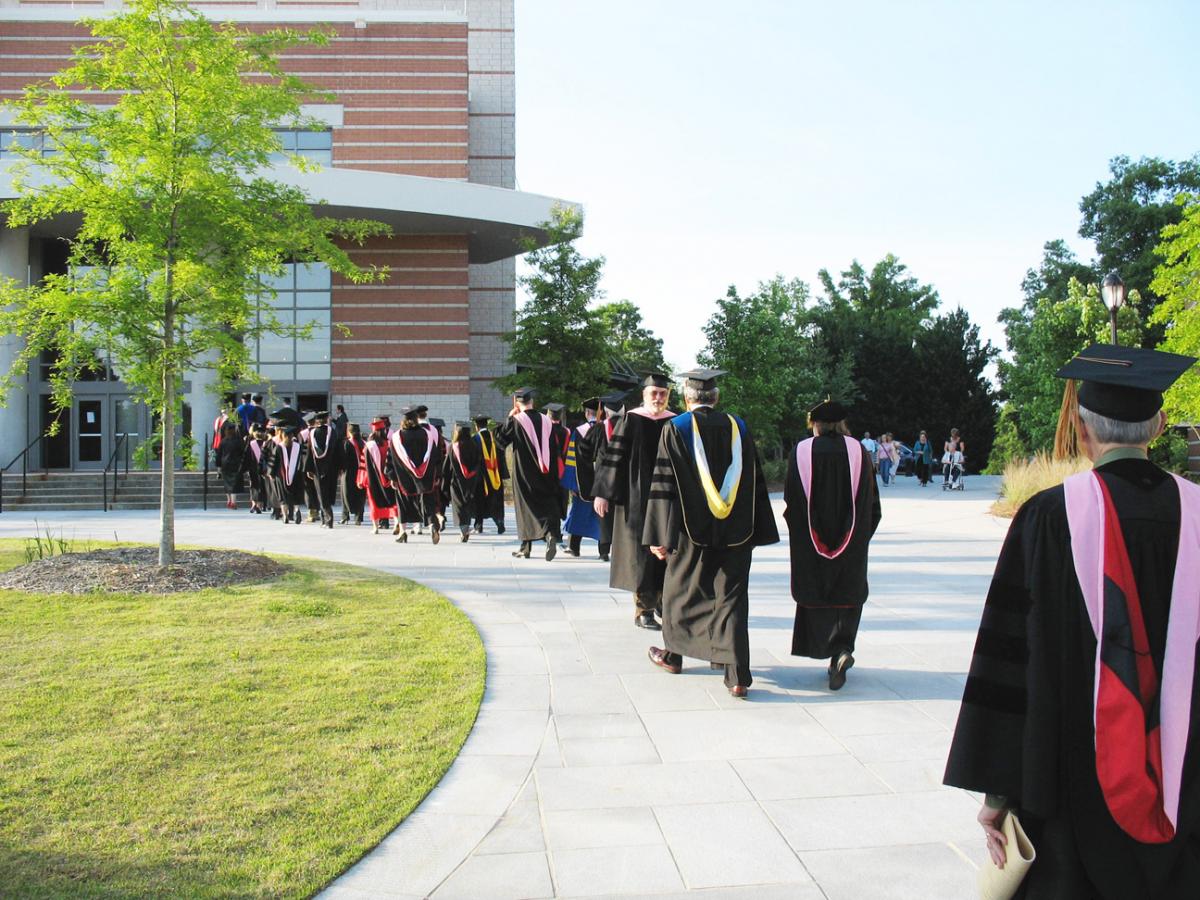 Bachelor of Arts in:
Minors:
To enroll in music major coursework, students must initially be accepted to both the University of Georgia and the Hugh Hodgson School of Music (two separate admissions processes). The University primarily evaluates academic achievement, and the School of Music evaluates musical ability through the audition process.
Admitted music majors then follow a prescribed sequence of classes during their first year – the emphasis being applied study in their primary instrument, ensemble performance, and theory. During this initial period, all students are designated as AB Music.
---
Students pursuing a Bachelor of Music degree pursue final acceptance into their intended area around the end of the sophomore year, pending the successful completion of the intended major area's particular admission requirements. Please inquire within your intended major for specific details. Information regarding Class Piano and the exemption process can be found here. For further details, students should contact Dr. Grace Huang at grace.huang@uga.edu.
Though our music programs are rigorous, students are not excluded from opportunities such as: double majoring within or outside of the School of Music, obtaining an undergraduate certificate, or participating in a study abroad program.
If you are a current UGA student, please inquire with a music advisor for more details about these opportunities.
If you are a prospective student, please visit our admissions overview. Additional questions? Please contact Music Admissions.
Additional Resources for Undergraduates:
UGA Bulletin - The official University of Georgia resource for majors, minors, courses, and other academic information
UGA Student Handbook - Essential information for all UGA students
Franklin College - The official University of Georgia resource for Franklin College requirements
Degree Works - Our degree audit portal for enrolled students
Athena - UGA portal for the university-wide application, current course listings, and class registration