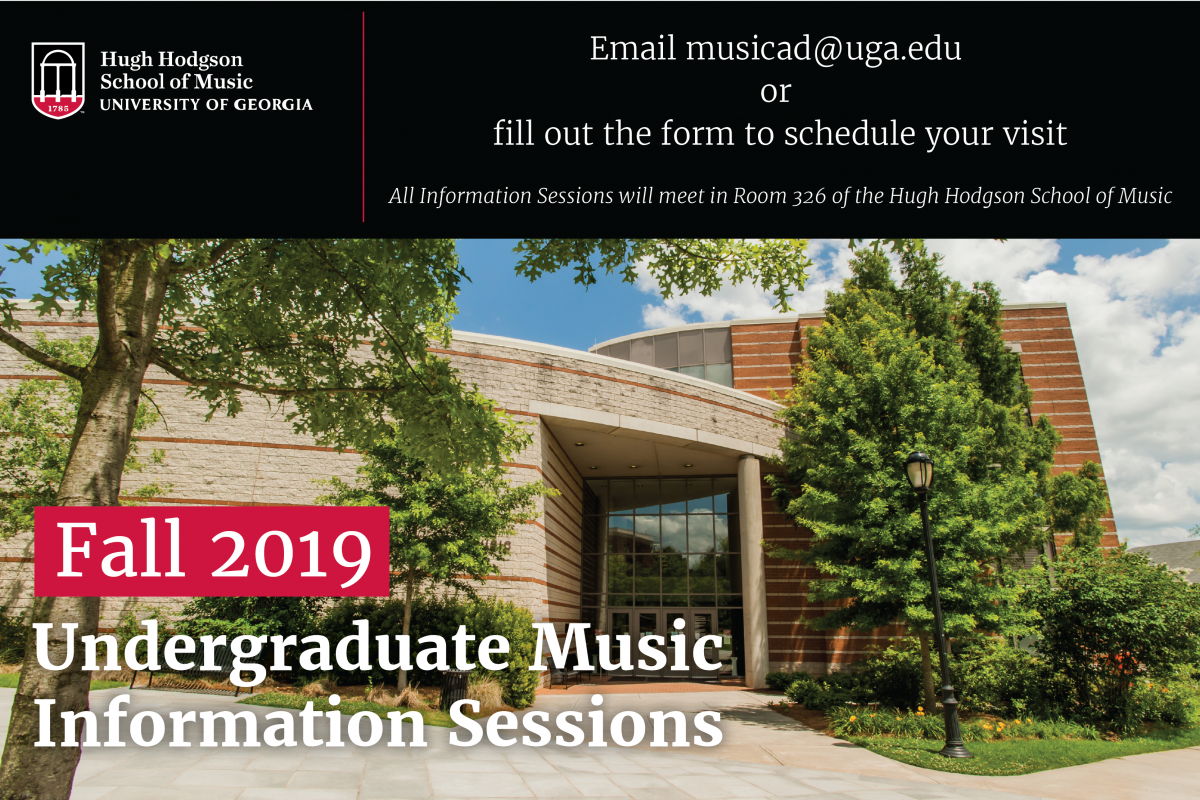 Information Sessions are held in the Hugh Hodgson School of Music and led by the Undergraduate Music Admissions Officer. Each session will include an overview of the programs that the HHSOM has to offer which will be followed by a tour of the School of Music. The entire session should last approximately an hour.
Please register below if you're interested in participating. You will receive a confirmation email with more information after registering.
Or you can contact the Undergraduate Admissions Officer, Crystal Wu, at musicad@uga.edu to schedule your visit. Any questions concerning the application process can also be directed to Dr. Wu.
We look forward to having you on campus!