Printer-friendly version
Tallahasee Symphony-Principal Timpani
Orlando Philharmonic-Principal Percussion
U.S. Air Force Band of the West-Percussion/Drumset
U.S. Air Force Band-Washington D.C.-Percussion/DrumsetThe Hugh Hodgson School of Music's percussion department is led by internationally recognized faculty, with decades of performing and teaching experience of the highest caliber.
Our students can be found throughout the country and the world working in all areas of the industry, ranging from orchestras to Broadway musicals; university educators to music therapists; freelancers to band directors.
Since Timothy Adams' arrival at the Hodgson School in fall 2010, and later being joined by Kimberly Toscano Adams in fall 2013, our students have distinguished themselves as some of the top musicians in their field, accomplishing the following: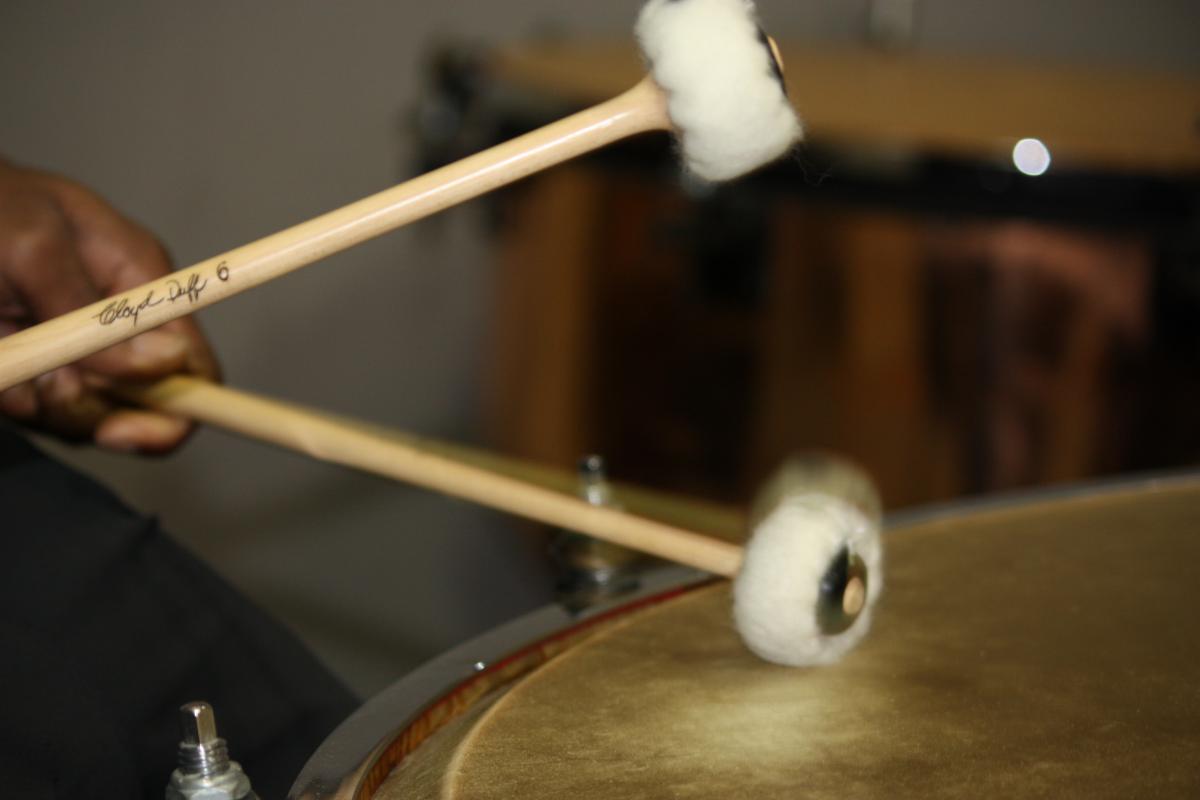 Percussion students at the Hodgson School can expect a well-rounded curriculum encompassing study of the entire battery of percussion instruments through the use of proven methodologies designed to build strong, refined technique, and beautiful sound production.  In addition, we incorporate thorough training and skill building of effective ensemble, chamber, and solo performance through weekly performance classes.
Our studio's philosophy is one of strong work ethic, humility to the process of creating beautiful music, and discipline to the study of being a refined, meticulous artist in an ever-evolving industry. 
We address our students as individuals with unique circumstances and career interests and we work hard to meet every student where they are in their journey to facilitate the accomplishment of their intended goals.