Printer-friendly version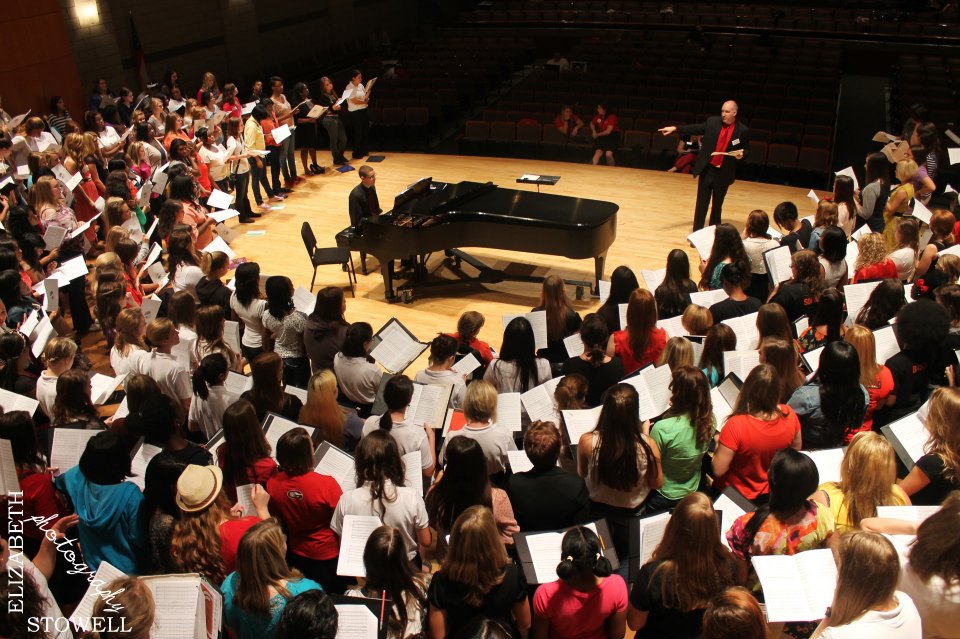 The annual fall UGA Choral Day is a day of choral music-making designed to offer a high level honor-choir experience for high school singers from all around Georgia.  The event is hosted by the UGA Men's Glee Club, Women's Glee Club, and UGA Hodgson Singers, and the select high school singers who take part will join the ranks of these ensembles for a day of rehearsals and a festival performance of pre-determined repertoire.  The day also includes the opportunity for our guest high school singers to hear a recital of UGA voice students as well as short performances from many of the UGA choral ensembles. 
UGA Choral Faculty Dr. Daniel Bara and Dr. J.D. Burnett serve as clinicians and members of the UGA Voice and Choral Music Education Faculty also are present to greet student singers and their teachers in a day designed to invigorate and inspire Georgia's best and enthusiastic high school singers!
Choral Day will be Thursday, September 20th – 9:30-5:15pm
Registration deadline will be, Wednesday, September 12th
Cost: $18 per student
Maximum # of students per school: 28. Schools bringing a numerically balanced number of men and women can register more than 28.
Repertoire (to be purchased separately)
MEN: Zion's Walls by Aaron Copland (arr. Koponen) – Boosey & Hawkes
WOMEN: Rise Up by Jake Runestad – Jrunestad Publishing
MIXED: Bright Morning Stars by Shawn Kirchner – Santa Barbara
Optional Teacher's piece: Salutation by Eriks Esenvalds  - Musica Baltica

For more information, contact Dr. Daniel Bara.